1. Select Raffles from Admin drop down menu.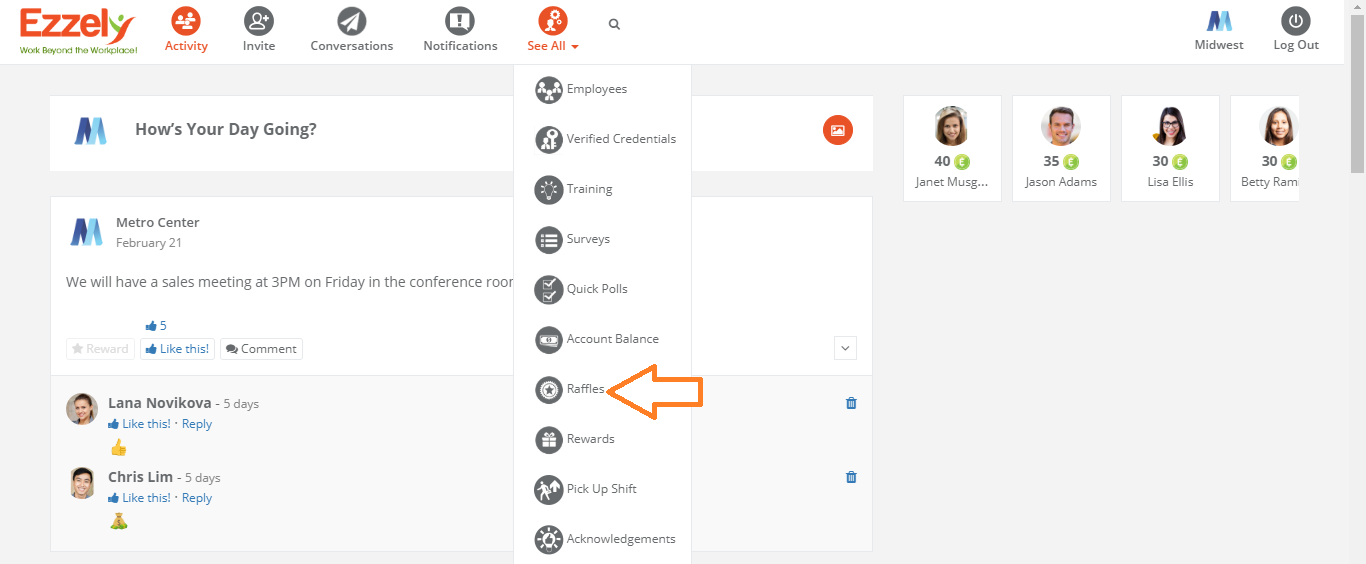 2. Click Create Raffle.

3. Select what kind of raffle you want to create and click Next

For Event type raffle, select your City and hit Next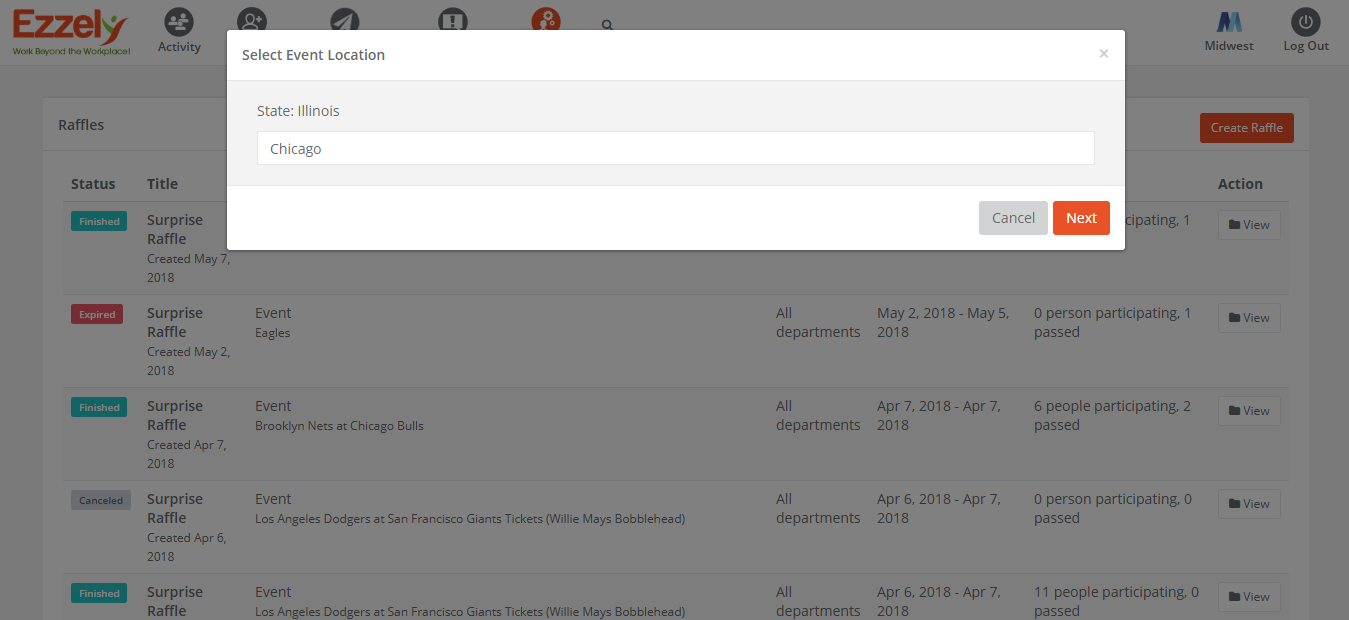 4. Select an event.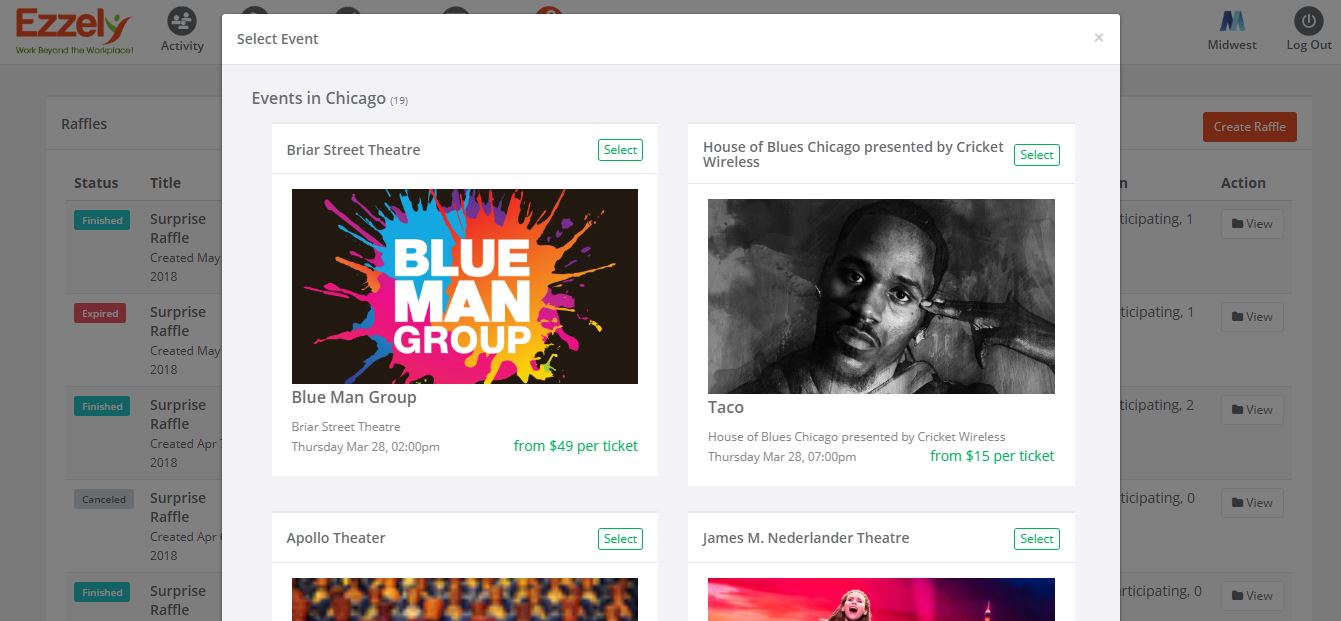 5. Select the number of tickets and the ticket price, click next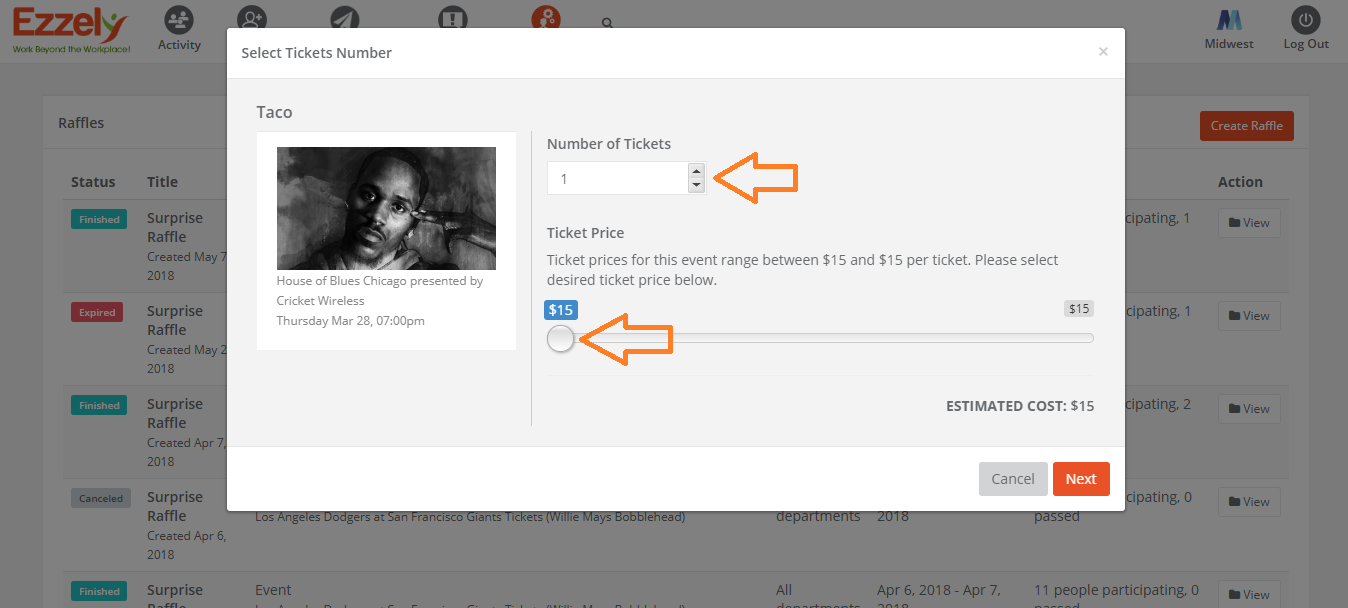 6. Fill in the required details and click Start Raffle.
Employees will get a push notification on their mobile inviting them to join the raffle or pass. Ezzely will randomly select a winner on the raffle end date and make the announcement.