1. From the Activity Feed, press the Recognize colleague button.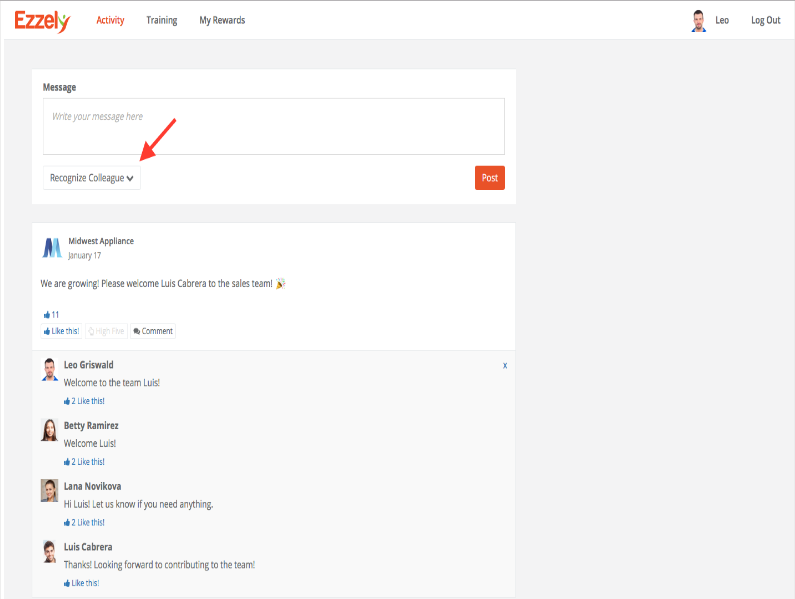 2. Type the employees name and select them from the drop down list.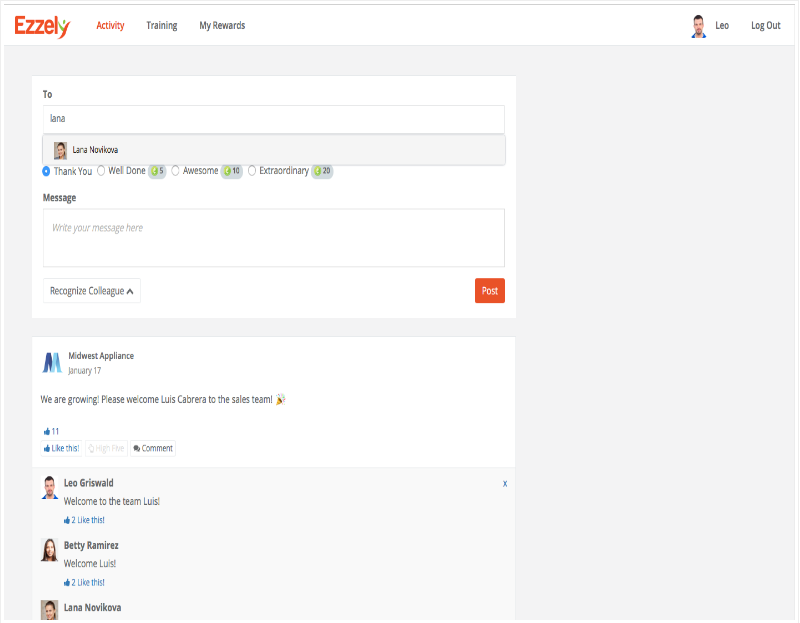 3. Give a simple thank you or select an amount of EZ points and type a message.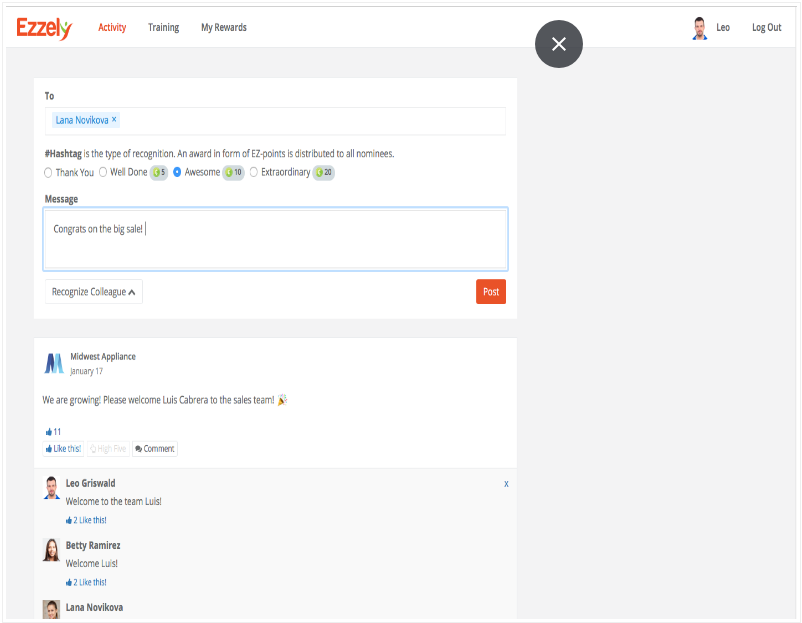 4. Recognition is now broadcast company-wide on the Activity Feed enabling colleagues to like and comment.