Creating a poll is quick and easy. Here's how:
1. First, select Quick Poll from the Admin drop down menu.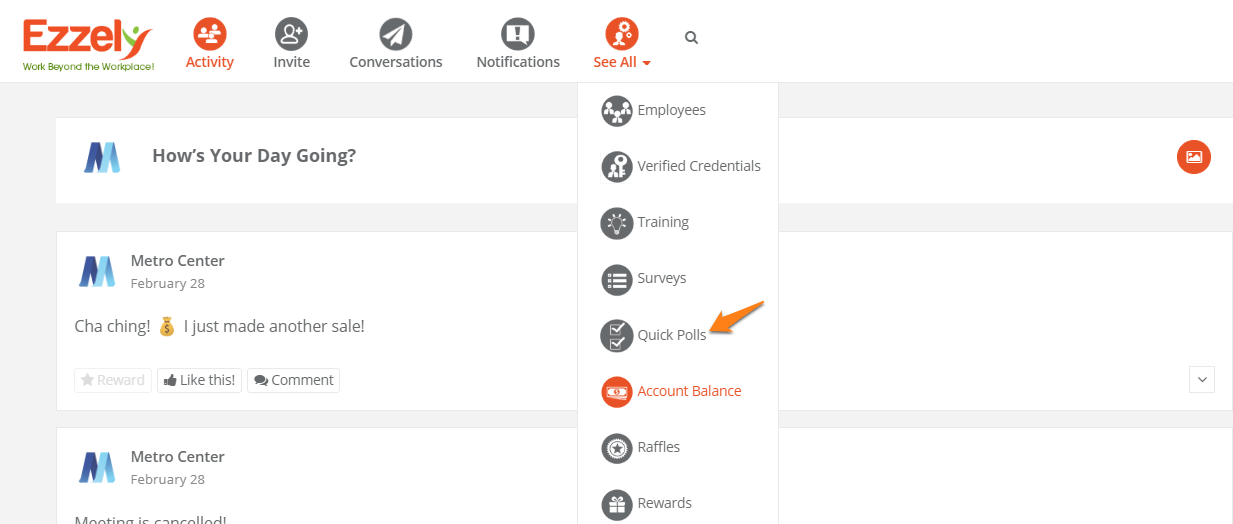 2. Click New Poll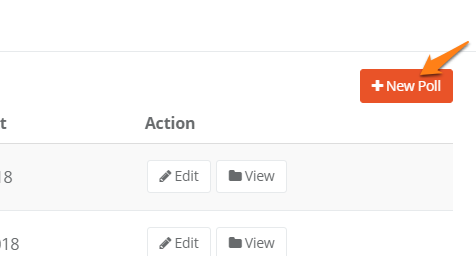 3. Next is to input a question, departments that you want to take the poll, and up to four possible answers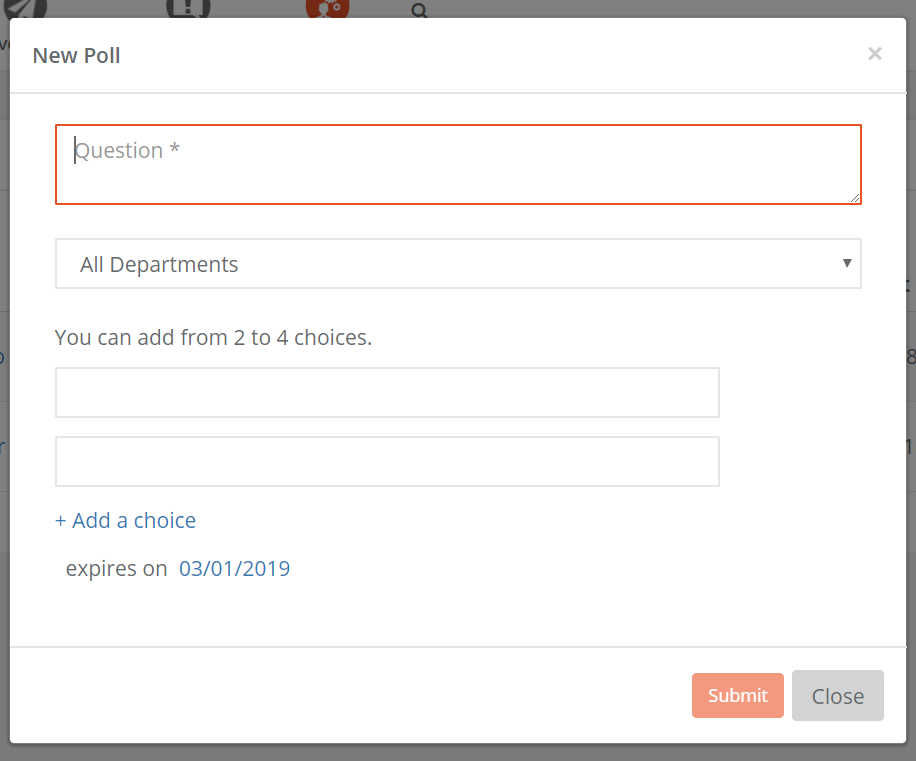 4. After that all employees in the selected department will receive a push notification asking them to answer the poll
And that's it! You can just wait for them to respond to your poll and get result.