Reward employees with exciting raffles. Here we have three set of options to choose from.
1. Before getting into raffle options, click Create Raffle first.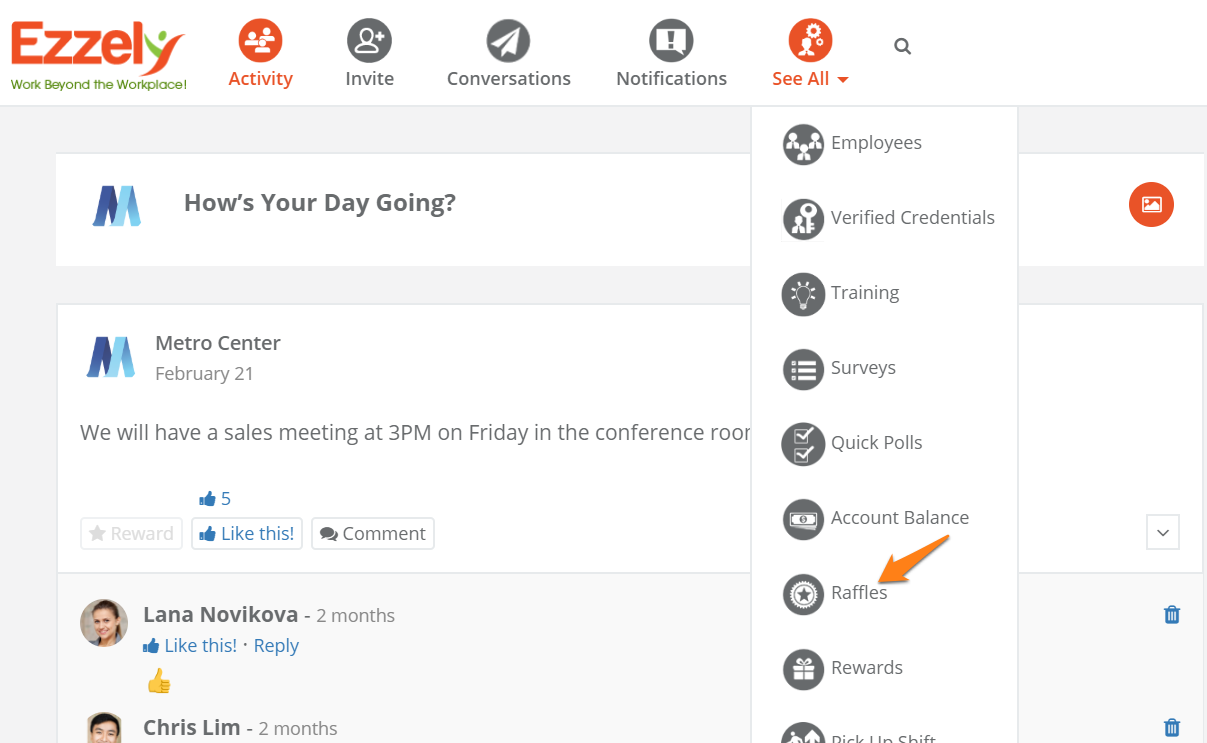 2. Now you have three prize options: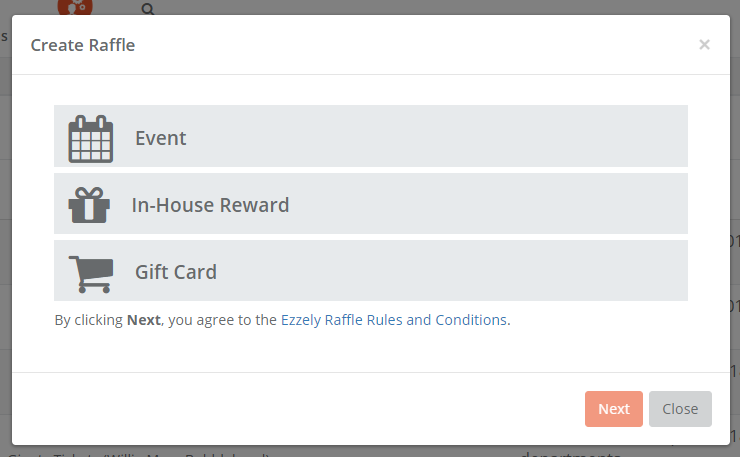 Event: Browse through a list of events in your area, purchase tickets using your Rewards deposit. Tickets are automatically emailed to winner.

In-House Reward: Select a prize from your in-house rewards.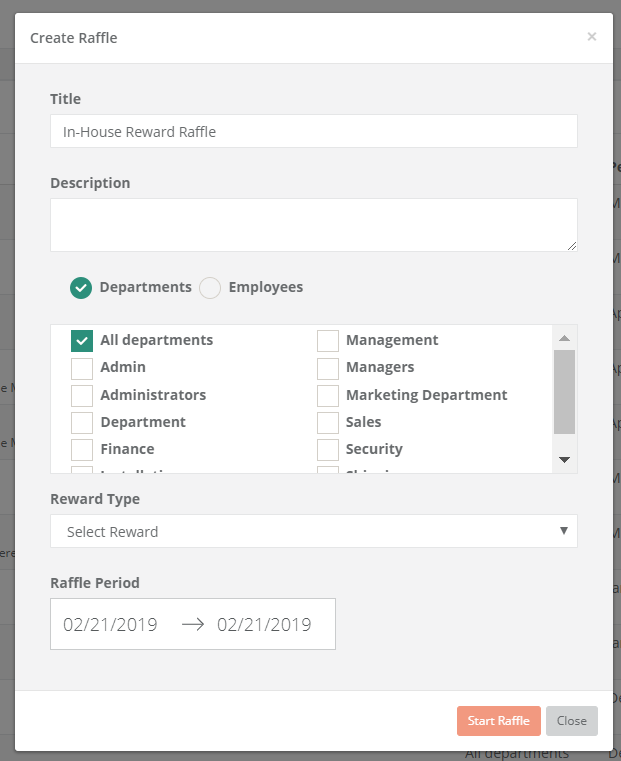 Gift Card: Raffle a Gift Card. Raffle winner selects card from over 50+ retail options. Gift Card is deducted from Rewards deposit. Gift Card is automatically emailed to winner.
3. After selecting the prize, you will input a raffle name and description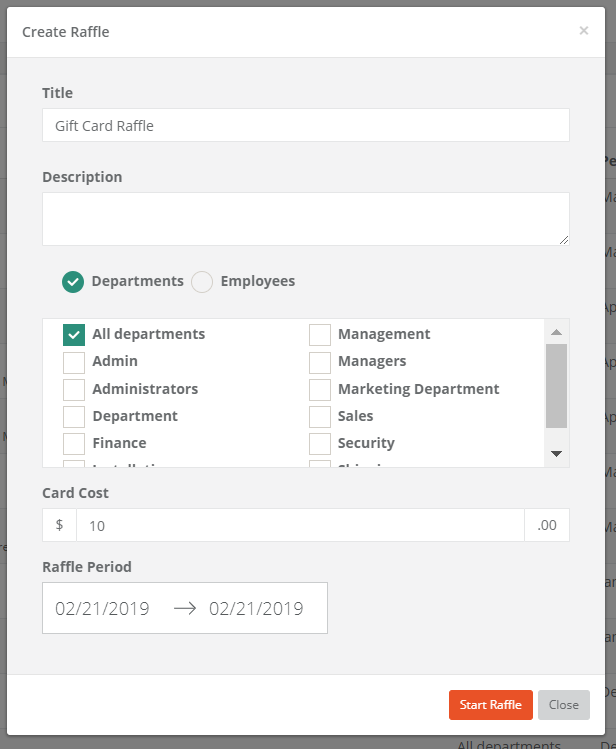 4. Now you can select if the Raffle will be conducted company-wide, to a specific department, or for select employees.
5. Select the start and end date and click Start Raffle.
6. Employees will receive a push notification on their mobile phone inviting them to join the Raffle.